Oświetlimy drogę leśnikom
Padł rekord frekwencji na XIV Targach EKO-LAS w Mostkach k. Świebodzina.
Tegoroczne targi przyciągnęły 7,5 tysiąca zwiedzających, to o 2 tys. więcej niż poprzednio.
W tej części Europy, to największa impreza związana z leśnictwem.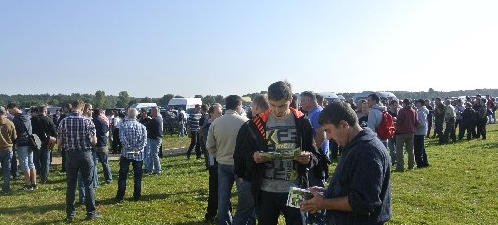 Na targach nie mogło zabraknąć reprezentacji Opoltransu 
a mieliśmy co leśnikom pokazać: części zamienne oraz eksploatacyjne (m.in.opony Triangle, oleje Wolf),
akcesoria, narzędzia i wyposażenie warsztatów. Cały zaprezentowany na targach asortyment leśny, dostępny jest we wszystkich oddziałach Opoltrans w całym kraju.